Read below for more information about the process of consigning items to Blackwell Auctions.
Selling through (or to) Blackwell Auctions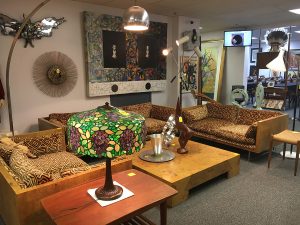 Blackwell Auctions would love the opportunity to partner with you in finding a new home for your single pieces, collections or entire estates.
We offer realistic market value estimates totally free of charge or obligation. Our commissions are competitive, and we don't add fees for photography or storage or any of those other charges that make a seemingly low commission rate actually quite high. And we'll work to ensure your items get maximum exposure so they can bring maximum prices.
Sometimes our clients are under time constraints or would simply prefer that we purchase their property outright. This is also an option we will discuss with you, depending on your circumstances.
If you are interested in finding out more about consigning or selling to Blackwell Auctions, please contact us at 727.546.0200 or email us. It would be most helpful if you sent images of the item(s) you'd like for us to look at.
You can see the items we've sold through our past auctions by clicking here.
Some of the items we take on consignment (or buy outright, depending on what works for you) include:
Fine Art – Paintings, bronze sculptures, prints, photographs, old posters
Gold and silver – If you have precious metals, we will help you realize the highest prices for it, period
Jewelry – Fine gold and silver jewelry, diamonds, watches, and costume jewelry
Coins – U.S. and world coins, gold and silver, rare coins, bullion
Silver – Sterling silver flatware and serving pieces, some finer silverplate
Pottery and Glass – Fine pottery, art glass, and other decorative items, Asian, European and American
Collectibles – Old sports cards, stamps, militaria, old knives, lamps, golf clubs, books, fishing lures, figurines and more. Almost any kind of collection.
Musical instruments – Guitars, brass instruments, violins, trumpets, any stringed instrument or woodwind … darn near anything but pianos or organs (but we'll even help you figure out what to do with those)
Firearms – Old and new estate firearms. We will follow all applicable laws as we help you figure out how to liquidate a single gun or a collection.
Just about anything else – Cars, boats, RVs, motorcycles, houses … we've dealt with them all, and we'll help you through the process of liquidating a single item, a collection or an entire estate.